Residential Services- air and water filtration and treatment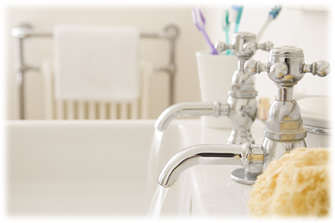 Can you imagine living in a world without clean water? Many water problems you can see, smell and taste but there are contaminants that you wouldn't know about without accurate water testing.
It's important to your health an well being to have adequate clean water to drink. Water makes up more than 60 percent of your body weight. The average human should drink more than 9 glasses of water daily in order to replace that water. Clean water is critical to flush toxins from the body and and for general good health.
Water that is filtered for excess minerals and other deposits can help to keep home pipes corrision free, appliances running longer, and clothes from staining. Norlen's Water can provide you with a water test, analysis, recommendations, and installation of the correct equipment. Norlens Water is a member of the "Water Quality Association".
Norlen's Water also has installers on staff that are licensed for radon air and water quality testing and treatment. Radon, unlike other substances is colorless, tasteless, oderless, and radioactive. According to the U.S. Environmental Protection Agency, radon is the second leading cause of lung cancer in the U.S. The test for radon is inexpensive and radon gas can be reduced to acceptable levels in most cases. If you've never tested for radon, or have tested and need to resolve the problem, Norlens Water can help. Please call 800-339-7873 to talk to one of our technicians.

Norlens Water can help with these water quality issues and more:

Hardness
Iron
Manganese
Lead Removal
Arsenic Removal
Bacteria
pH control
Bacteria
Radon
Uranium
Nitrates/Nitrites
Sales and installation of the following:

Pressure Tanks
Reverse Osmosis Systems
Activated Carbon Filters
Countertop Filters
There is no charge for a site evaluation for first time customers! Free test kits can be picked up at our Orrington office. Lab fees are additional and cost depends on tests provided. Please call 1-800-339-7873 for more information or to set up a free site visit.
Norlens Water can assist with your seasonal properties. Our licensed plumbers can do your "Spring start ups" and "Winter close downs" on your seasonal houses and camps.
Maine Residential Water Testing | Maine Commercial Water Softening | Maine Industrial Water Filtration | Maine Radon Water Treatment Systems | Maine Radon Air Treatment System | Maine Arsenic Water Treatment System